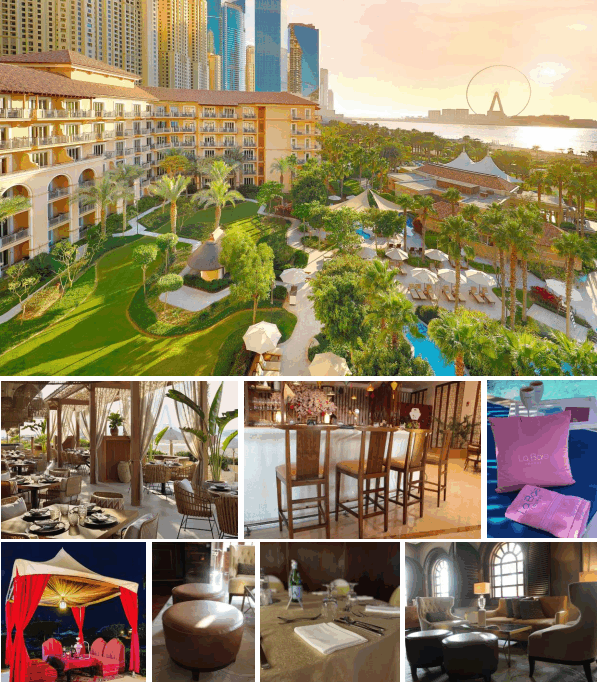 Ritz Carlton Dubai
Nestled on Dubai's beachline, one of the most luxurious hotels in the city. Ritz Carlton a Marriott group hotel has trusted us with most of its linen items because of our very high quality products. Starting from the coloured napkins in every outlet up to the refurbishment of rooms sofas and chairs. We have worked with very high craftsmen ship and detail orientation in order to fulfil Ritz Carlton's very particular team their precise requirements.
F&B Linen
Napkins that fit every single outlets' style and theme have been customized for Ritz Carlton's very diverse collection of lush restaurants and lounges. We have also covered the in room dining table with high quality Egyptian Cotton royal blue linen matching the Ritz colour scheme.
Banqueting Linen
In order to accommodate the very luxurious events that take place in Ritz Carlton we have selected 3 of our best Egyptian Cotton fabrics to be used in the banqueting halls in their different colour variations to meet every event's needs.
Bath Linen
Being a beach front property with several swimming pools, spa and gym Ritz has a different customized towel for each spot in the hotel. We have designed and executed every towel with the highest quality Indian Cotton to give the guests the most comfortable and relaxing experience.
Furniture Refurbishment
Our local workshop has refurbished Ritz' rooms furniture to the highest quality in order to always maintain the fresh and brand new look of the hotel.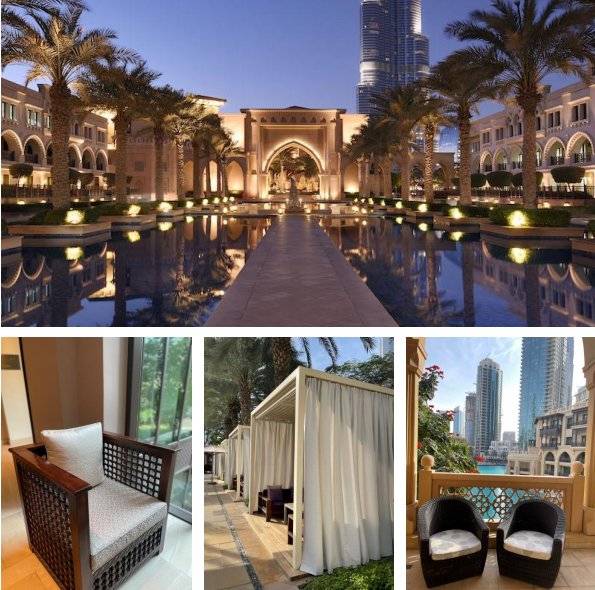 Palace Downtown, EMAAR Group
Built on the edge of a lake on the Old Town Island, this award-winning hotel
in Downtown Dubai is where holidays turn into most cherished memories.
Furniture Refurbishment
Our local workshop has refurbished lots of Palace's very artistic and authentic
furniture pieces to the highest quality and craftsmanship with attention to
the last bit of detail maintaining its authenticity while refreshing its quality.
Curtains
We have customized the curtains of the outdoor cabanas on the well known
pool lounge in Palace downtown giving it a royal look and feel with durable
high quality outdoor fabrics.
Uniforms
When it comes to the very lush hotels, staff attire is one of the most
important ways of self presentation and hospitality. We have designed and
customized staff suites for Palace Downtown staff members.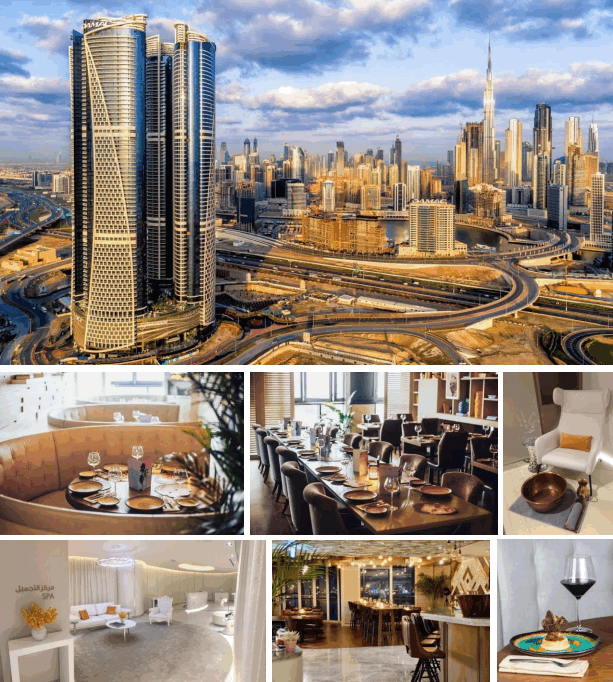 Paramount Hotel, DAMAC Group
For over 100 years Paramount have been setting the gold standard for
storytelling and movie-making. Today, they're bringing you the true
Hollywood way of life at Paramount Hotel Dubai and Paramount Hotel
Midtown. Two spectacular hotels that instill the indulgent charm of
Tinseltown wrapped up in the luxury of 5-star hospitality.
Hotel Opening
F&B and Banqueting
We proudly have designed and customized all the F&B and banqueting linen
in all the rooms and outlets of Paramount Hotel in Dubai.
In Room Dining
We have also customized all linen used in the in room dining and kitchen.
Spa
In line with the lush, luxurious and very unique interiors of Paramount hotel
we have customized all the spa curtains, carpets and cushions to give it its
final outstanding look and feel.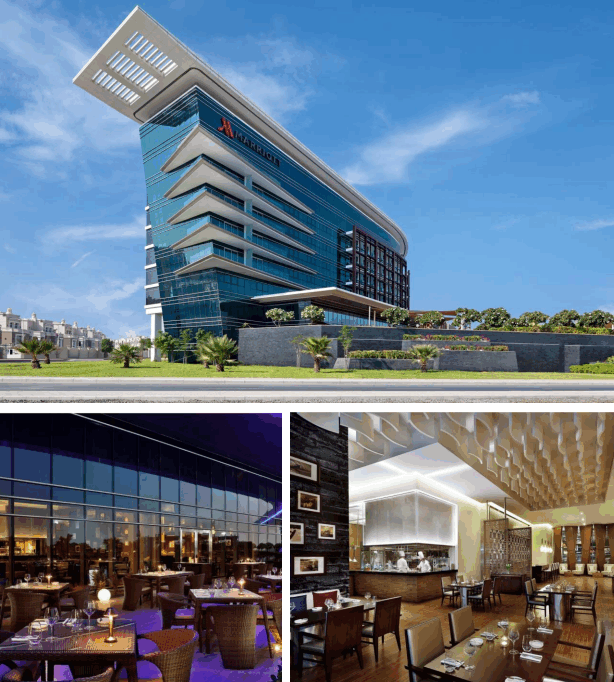 Marriott Al Forsan, Marriott Group
Marriott Hotel Al Forsan, Abu Dhabi. Perfectly situated in the vibrant Khalifa
City, at the exciting Al Forsan International Sports Resort, the hotel places you
close to everything the capital city offers. Within the impeccable hotel, you'll
discover all you need to make your visit remarkable. Beautifully designed
rooms and suites, offering modern furnishings, luxury touches and views of
the grounds and Abu Dhabi. Tranquil on-site spa with its marble hammam,
spectacular outdoor pool and many restaurants and lounges.
F&B Linen
Accepting nothing but the highest quality of linen. Marriott Al Forsan is keen
to use our high quality 100% Egyptian Cotton napkins in all of its prestigious
restaurants.
Banqueting Linen
The banqueting linen in Marriott Al Forsan is also from our very high quality
Egyptian linen that gives a very luxurious look and feel to the hotel's events.