We tailor our products to fit your requirements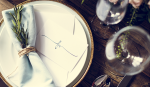 We at Experts' Choice are a global team consisting of engineers, designers, tailors and manufacturers based in several parts of the world in order to deliver products of different styles, qualities and origins for different clients.
We work endlessly on new and upcoming designs to always have a line of products that fits every taste. Our research and innovation process works alongside with our non stop tailoring and manufacturing of products.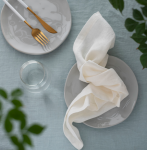 We are specialized in fabrics, textiles and everything that goes alongside with it. Whether its room linen, bath linen, table top linen or uniforms. Anything that is related to hospitality linen we have team members that are solely specialized in it. We work with very keen attention to details and make sure our output is of the highest quality there is.
Our products are mainly consistent of long staple Egyptian Cotton of very high quality and durability. In order to fit all our clients' needs and budgets we also tailor high quality cotton products in India, Pakistan, Italy & China. We also have a local tailoring unit here in the UAE for local customizations and alterations when required. Our team at Experts Choice is keen to deliver the best quality products with the clients' precise and exact requirements and needs.
Your need is our priority
Attention to detail and experienced craftsmen ship is what makes our products one of a kind.
Every piece of fabric leaving our production units has been made and checked with care in order for you
to receive the high quality products you are used to from Experts Choice.